Heidi's® – new varities attract attention
Altusried / Allgäu, September 2021
Passion for innovation is the driving force behind the Hiedl company, which is successfully on the market with its brand concept Heidi's® for its own heather breeding. In addition to a large number of special varieties and colors, the focus of demand in the German and foreign consumer markets is for the classic heather colors red and pink.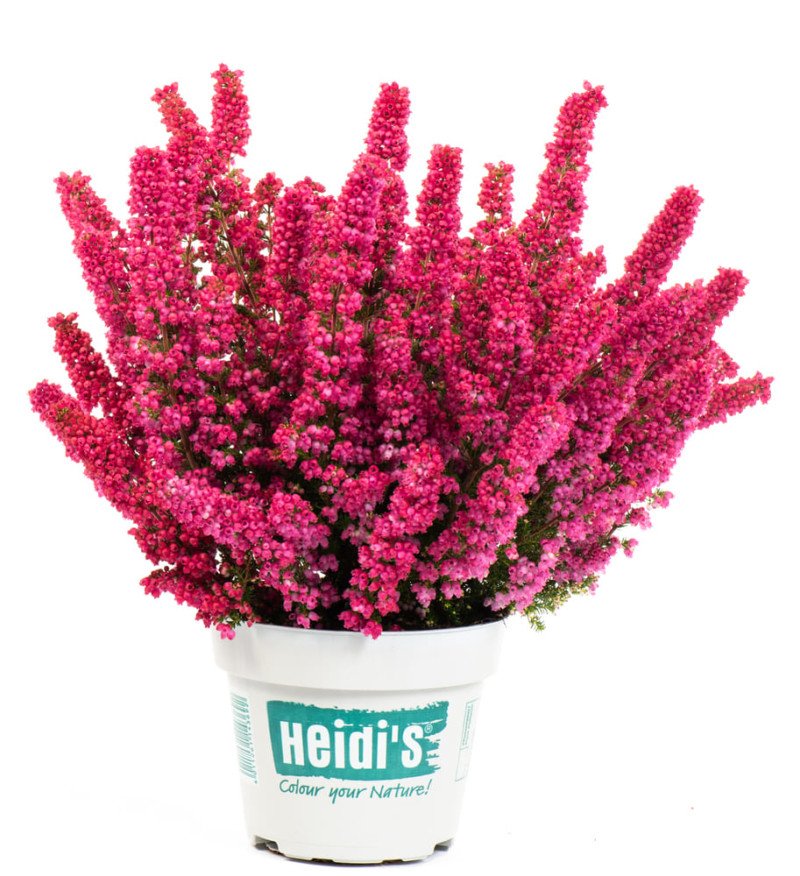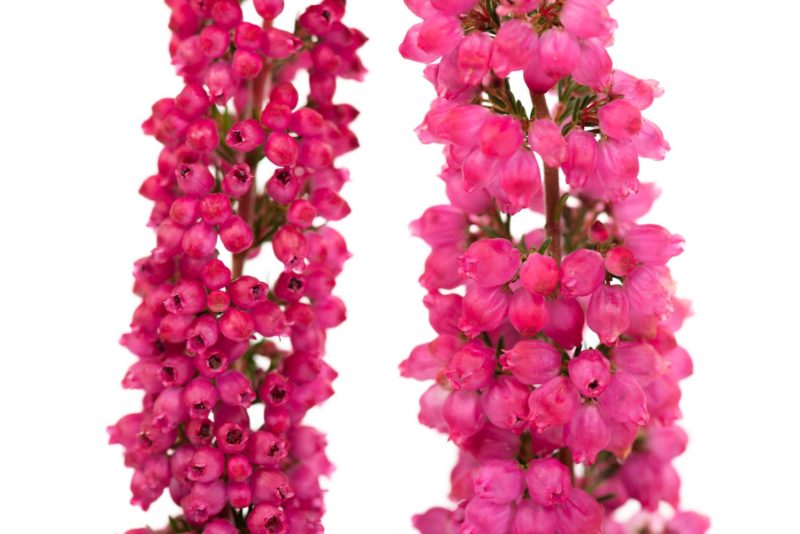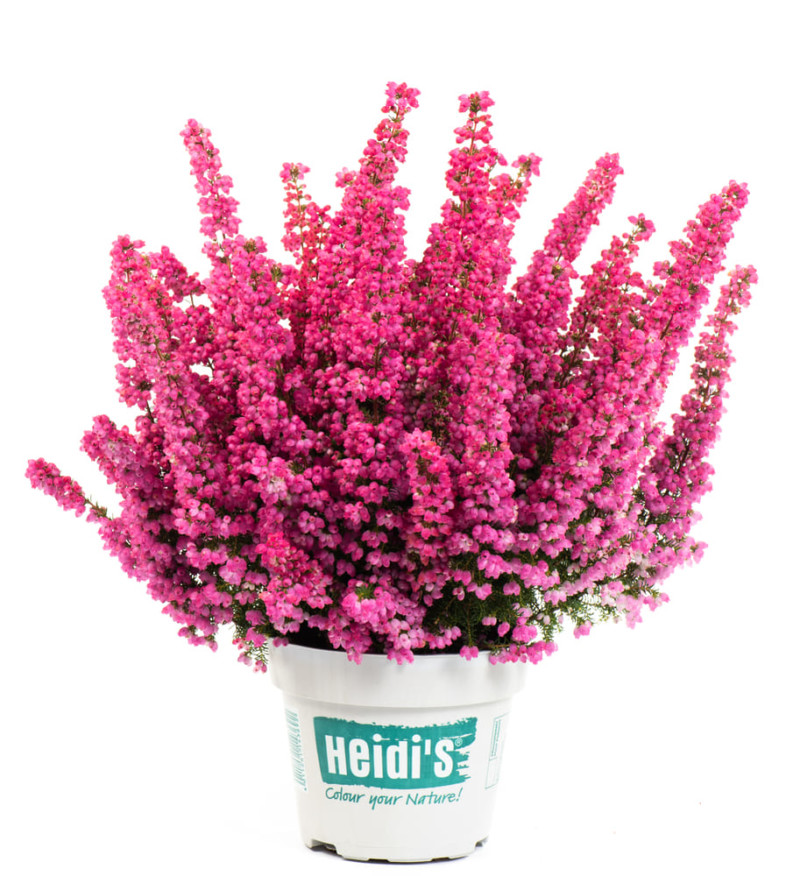 The two new varieties Calimero and Balu, which will be introduced in autumn 2021, come fresh from the breeder's kitchen of Helmut and Lorenz Hiedl. Both varieties are early bloomers and bloom as early as mid-August. Calimero is characterized by an extra long flower life and Balu has extraordinarily big flowers. Both types are reminiscent of famous cartoon characters. With Balu in particular, it was clear from the start, due to the big flowers, that only one person could be the name giver: the dancing, pot-bellied jungle bear from Mowgli. The extraordinary flowers of Balu show an immense color effect and will not fail to have their effect in sales.
With their early flowering, both varieties are particularly suitable as bee plants at a time when other flowering plants have often already faded and are therefore no longer a source of food for bees.
It is already foreseeable: The journey with innovative breeds will continue in 2022. Four new varieties can be expected in the colors red, pink, lilac and, as a highlight, a peach-colored variety. It will be interesting to see what the Allgäu men will produce from their Heidi's® breeding in the future.